I finish my summer job on Saturday, and come Sunday morning I'll be on the road again. And if Willie wants to come along and sing while I drive, he's most welcome!
I have been busily attending to a seemingly never-ending list of chores, some large and some small, needed to get the rig ready to roll again after sitting still for 4 months. It's been a wonderful summer but I am incredibly excited to be moving again. It feels like what I'm meant to do.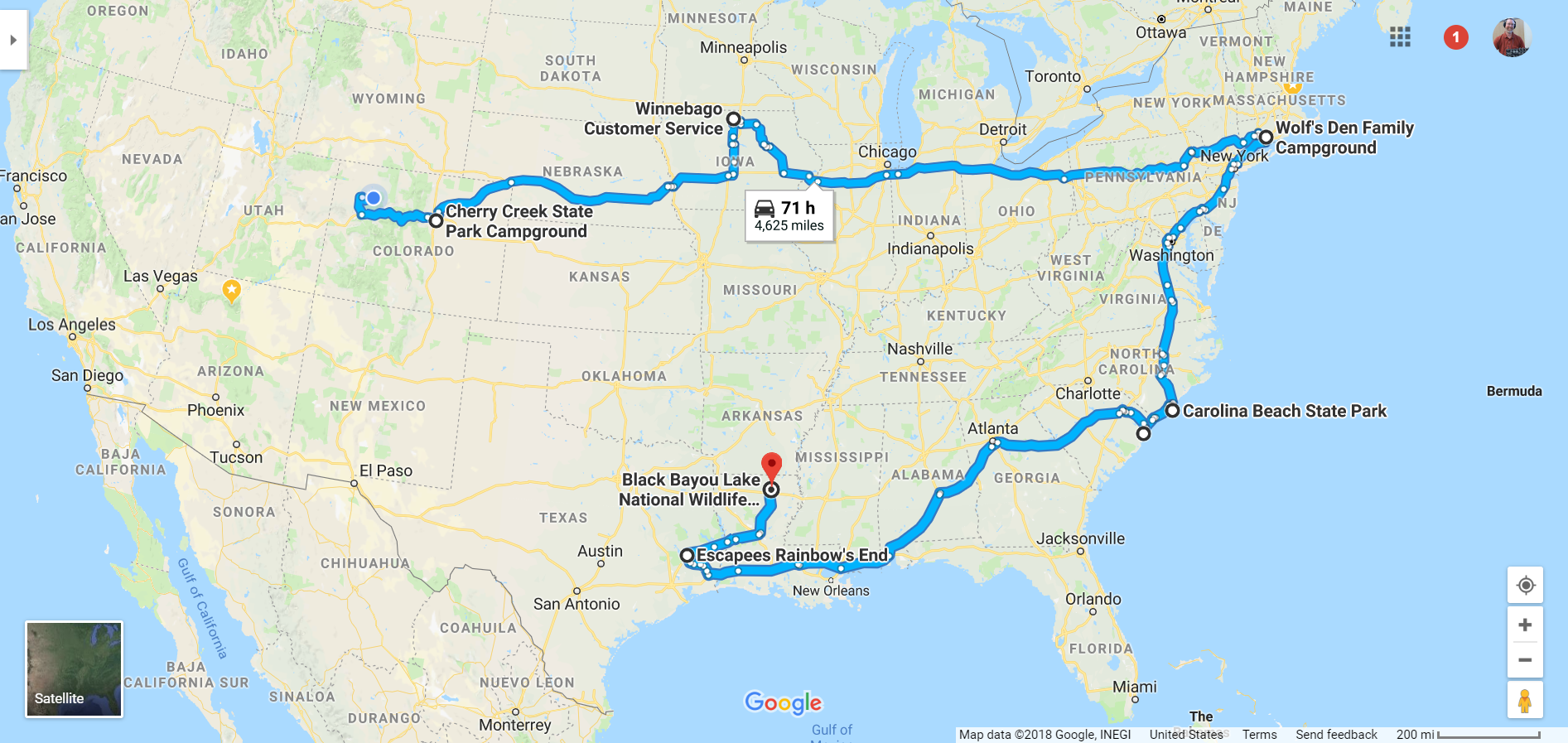 When I leave here I'll head to Denver (actually, Auroroa) where I have an appointment to get six new tires on the motorhome on Monday morning. They'll also be putting on new metal valve stems to support the sensors of the TPMS system I bought recently.
On Tuesday I'll leave there and start making my way to Forest City, Iowa where I have an appointment at the Winnebago Factory Service Center to get a number of things worked on. My appointment isn't until the 24th so I expect to have a few days to chill in Forest City beforehand.
From Iowa I'm heading for Connecticut; hopefully in time for Anju's birthday on September 30th. I'll be in Connecticut for a few weeks enjoying the fall weather, visiting family, doing some hiking, and generally getting back in touch with my New England roots. And Aoife will be flying in for a week while I'm there, so my family will get to meet her and I'll get to show her around the places where I grew up.
Eventually I have to leave Connecticut and head "home" to Livingston, Texas where Ill see my doctor for my annual physical and get the vehicles inspected and the registrations renewed. Those stops in the Carolinas on the way are just one idea. I've not actually decided which route I'll take to Texas. I may go via Memphis and visit my cousin there instead of going down the coast.
And finally, I'll leave Livingston and backtrack a day into Louisiana where I will spend the winter volunteering at a National Wildlife Refuge in exchange for a free RV site and utilities.
As for next spring and summer, I have multiple ideas but none of them have coalesced yet. We'll just have to wait and see.