Yesterday, on our way from San Juan Teotihuacan to Patzcuaro, we made a gas stop as usual. Not so much as usual, when I had finished fueling and hopped back in the AdventureMobile and tried to start her up, nothing happened.
Fortunately I'm not traveling alone and so the collective wisdom of the group, including a couple of decent shade tree mechanics, was brought to bear. After some futzing with this and that it was determined that the starter was the likely culprit.
Now if I were in the States and this happened, I would call my roadside assistance plan and spend a few minutes filling them in on the problem and my location, and then they'd go off and start calling service providers and in a few minutes, or maybe more, they'd call me back and tell me they had arranged with so-and-so to come to me and give me an estimated time which might be a couple of hours or might be many hours. And when they came they'd do a cursory check and agree that yes, the starter was likely dead. And then they'd tow me to a garage somewhere, and hopefully one that could and would actually work on a motorhome, and that day or maybe the next they'd look at it and determine that I needed a new starter, and maybe they'd have to order said starter before they could install it. So all of this could easily take a couple of days and cost a fair bit of money, even though the tow would be covered by my roadside assistance plan.
But we weren't in the states; we were in Mexico. And I was really lucky. Firstly, I was lucky that one of the members of our caravan speaks Spanish fluently. That's an immense help when things go awry and we need to communicate to find a solution. And secondly, I was really lucky that there was a taller mecánico (a mechanic) located just across the road from the gas station.
While I was settling up with the gas station attendant, our wagon master Michel and G Ron our Spanish speaking caravan member walked across the street and talked to the mechanic and he agreed to come over and take a look. He did say, though, that we had to move the motorhome away from the gas pumps as he wouldn't work on electrical issues with it parked there, so we pushed her out of the way.
A few minutes later the mechanic showed up carrying a small tool bag, and through our volunteer interpreter G Ron we discussed the symptoms, he listened to the starter, and agreed that indeed that was the culprit. Then he crawled under the AdventureMobile in the dust and removed the starter, then took it back across the road to his shop to disassemble it and figure out what was wrong.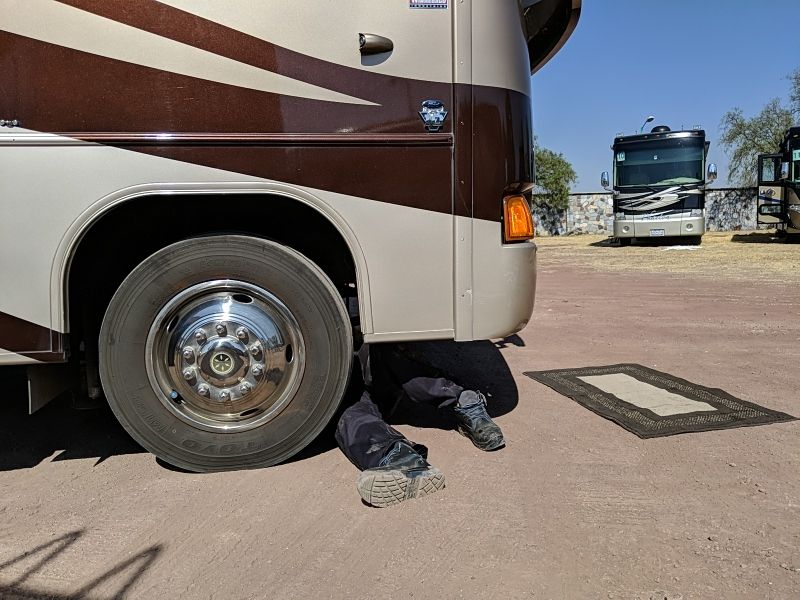 A while later we walked over to his shop to check on the progress and he was just finishing up reassembling the starter after putting on a new solenoid and lubricating everything.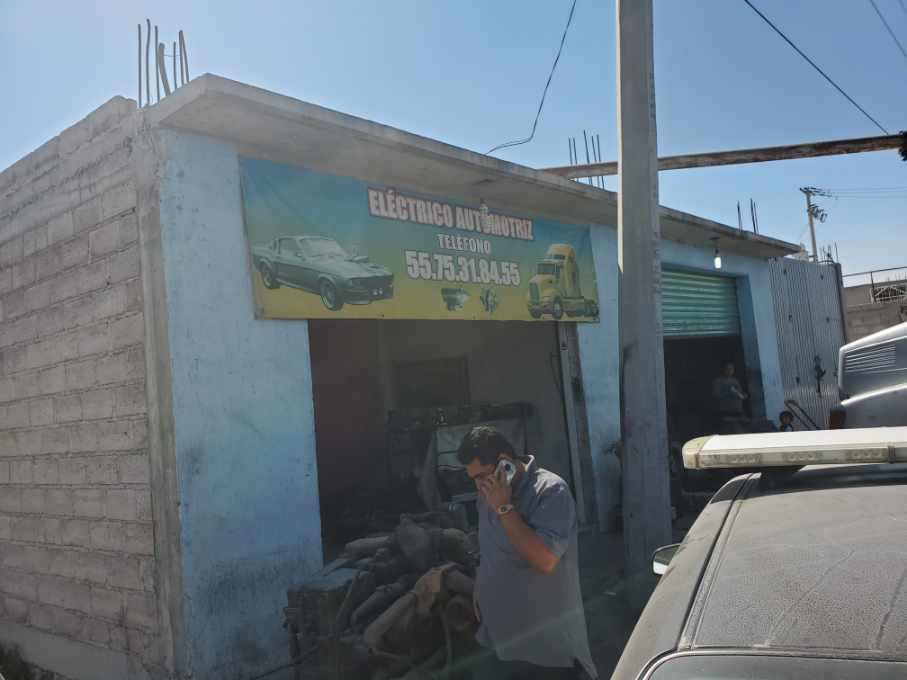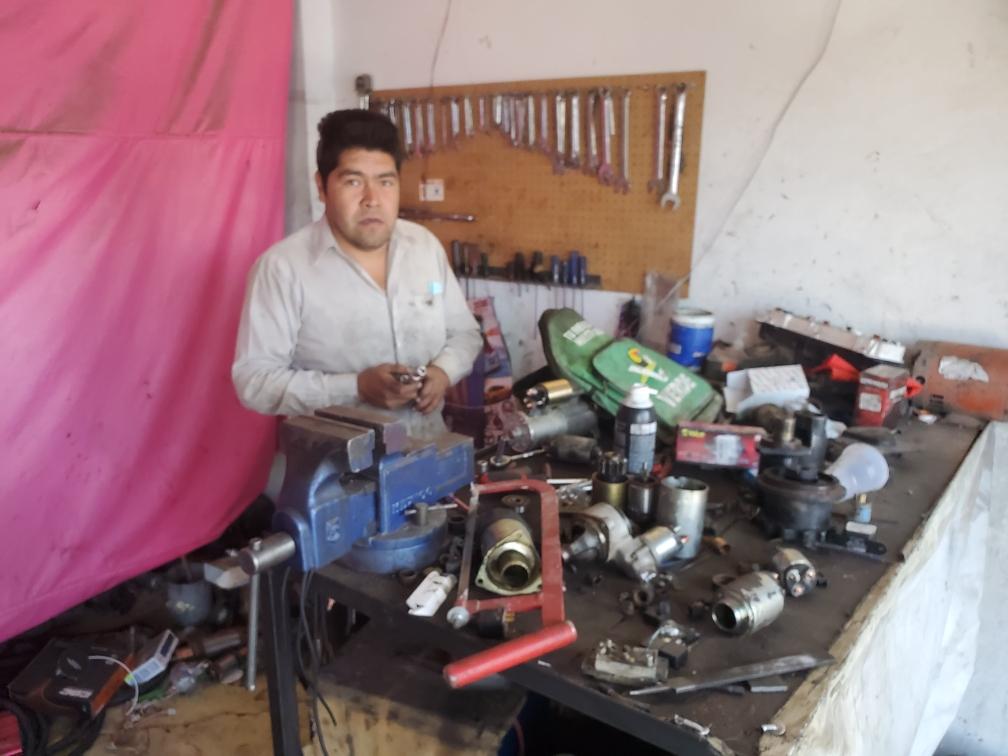 It took the mechanic only a few minutes to reinstall the starter, and then it was time to put it to the test. I hopped behind the wheel and turned the key, and she started right up.
From beginning to end the repair took about an hour and a half. I was charged $1300 pesos for the parts and labor, which is about $65 USD. I tipped the mechanic an extra $200 pesos, so my total cost was about $75 USD. $75 and an hour and a half and I was back on the road. Awesome!