One year ago today, August 30, 2017, I moved into the motorhome and have lived here since.
Probably somewhat uniquely, I didn't know that's what I was doing.  I had taken the AdventureMobile to the local state park campground and was expecting my now-ex to join me in a few days once she finished some jobs she had scheduled. Instead, a couple days later she called and told me she wanted a divorce and for me to move out. And wham! I made the transition to full-time RV life just like that. One trip back to the condo to collect some more of my clothes, and I was done.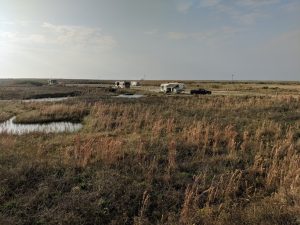 It's been a hell of a year. I stayed in the area for a couple of months while she and I worked out the details and while I gracefully exited the business we ran together, then I struck out for parts unknown. I left New England in mid-November heading south. I remember spontaneously stopping at Mammoth Cave NP for a few days, then heading to Memphis where I camped on the bank of the Mississippi and spent Thanksgiving with my cousin. Then I headed down the Natchez Trace and enjoyed the free campgrounds before heading west to Texas where with the help of the Escapees I established Texas residency, got my Texas drivers license, and registered my vehicles there.
I spent Christmas on the Texas coast and New Years Eve in a Walmart parking lot. I soaked in a hot spring on the bank of the Rio Grande in Big Bend National Park, experienced Quartzsite, boondocked in the California desert, spent my birthday on the beach in San Diego, explored southern Utah, hiked in the Grand Canyon, and now I'm winding up a summer of workamping in Colorado. And as icing on the cake, I got to share some of these adventures with a wonderful woman who has come into my life.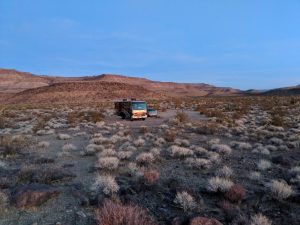 I've tentative plans for the next few months, but I can't really say what the next year will bring. I do know that if I find myself somewhere I don't care for, my home has wheels and I can move on. I think that might be the very core of the RV lifestyle.
I do think I might travel a bit less than I did the first year, and thus spend a bit less on fuel. From conversations I've had, it seems a nearly universal experience that folks travel a lot their first year. The freedom is addicting.
I've spent more money this first year than I had intended. I need to give that some real attention and get my budget under control. It's certainly easier to spend less than it is to earn more, so I am determined to do so.
So much to look forward to!