A month from today, if all goes as planned, I will be crossing the border from Mission, Texas to Reynosa, Tamaulipas, Mexico.
I don't remember exactly when I came up with the idea of spending part of the winter in Mexico. It was a number of months ago. At first I thought I might just go down to Baja for a couple of weeks. A lot of RVers do that, and the Mexican government makes it especially easy to do as they waive some of the paperwork requirements so long as you don't continue farther into Mexico.
But then I decided no, I really want to get a more comprehensive overview of the country, so I decided to join a commercial caravan and see as much of Mexico as I could. The idea is to get an overview of the country, learn the practical ins and outs of traveling there, and see if there are regions or specific places I might like to return to in the future.
After some research, I settled on Caravanas De Mexico. Every other year they offer their Yucatan – All Mexico Loop which goes for 3 months and makes a circuit of the whole country, and since they are offering that loop for 2020, I signed up.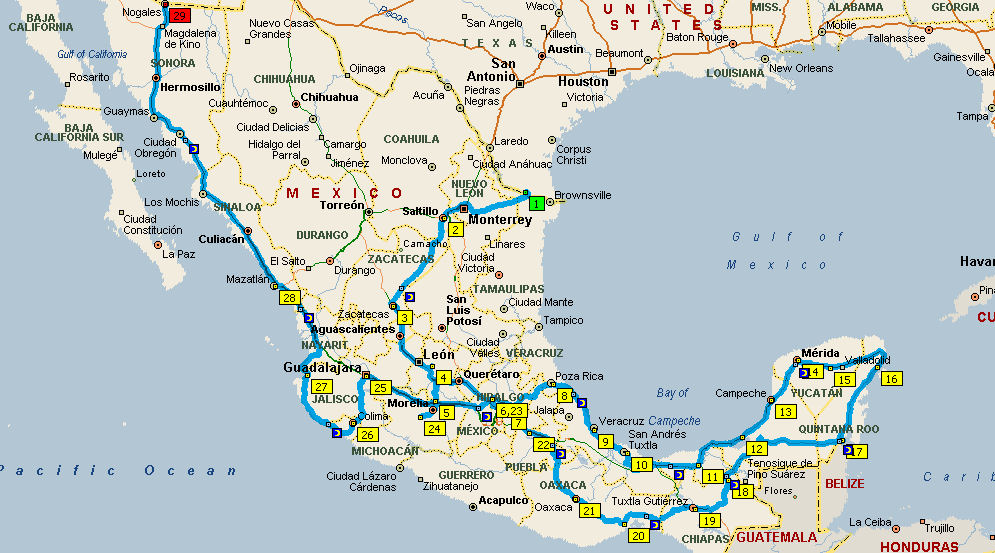 The specific group I will be traveling with will consist of 13 rigs including the leaders. There will be 8 couples and 5 solos, for a total of 21 people. I'm very happy I won't be the only solo, as I feared that would be awkward.
Since both RVing in Mexico and RVing with a group will be new experiences for me, I expect that I will be blogging more frequently during the trip. I am looking forward to seeing what it's like and sharing it all with you.