This time last year, when I was in Louisiana at Black Bayou Lake and looking ahead to the summer of 2019, my plan was to work and earn some money. In fact, my plan was to again work as a camphost for the same company I worked for last summer, but in a different location.
Then I saw something online about an upcoming WIN circuit that would travel across the country stopping to ride various bike trails, and that caught my imagination. I rather instantly decided that that was how I would spend the summer, and dropped my plan to work. This whole spontaneous plan making thing is new for me; it's never been part of my personality, and I think is a facet of this mobile RV life that has most surprised me.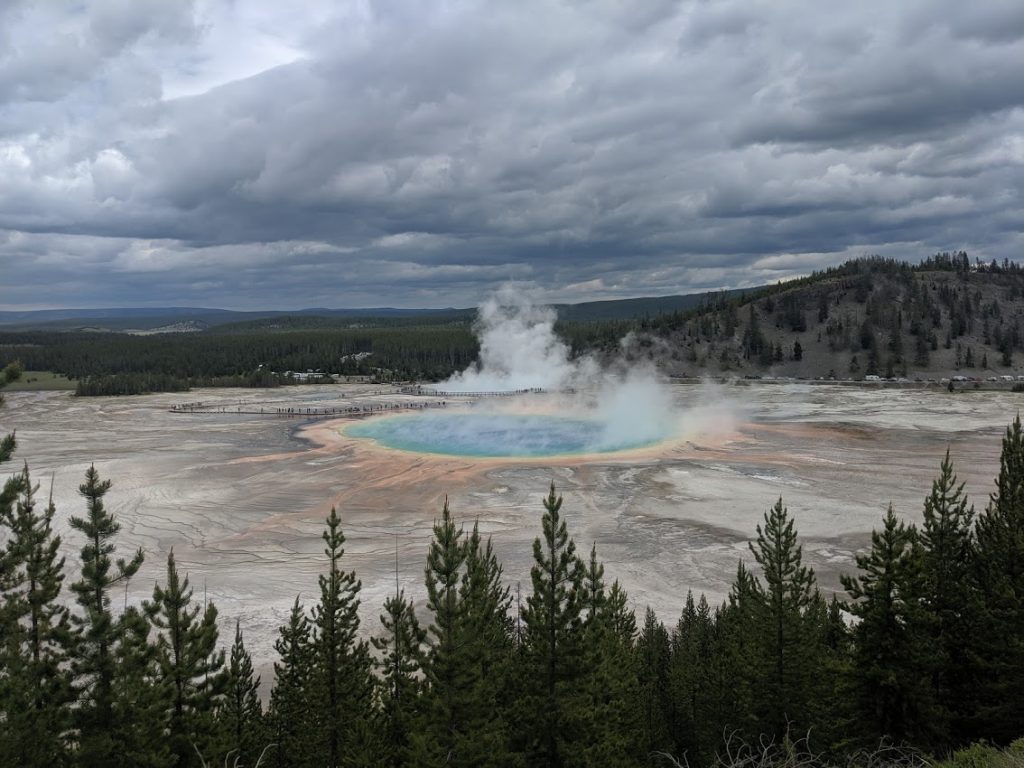 But even that simple plan didn't work out quite as expected. I had to be back in East Texas in early February to see my doctor and my ophthalmologist, and then I was going to head west to Quartzsite to finish the electrical upgrades I had started the year before by having a larger inverter installed and the inside wiring modified. And while I was there I also made a quick detour south so I could cross the border into Los Algodones and see my dentist.
The plan after this was to start heading east and meet up with the WIN group in April at the start of the circuit down in the southeast. But instead I had to be back in Livingston at the beginning of April to deal with some more medical stuff, and then, happily, Aoife had a chance to fly in for a week and we decided to explore New Mexico, so when I left Livingston I headed for Albuquerque where Aoife was flying into. Long story short, I didn't catch up to the WINS until May 1 in Jefferson City, Missouri.
But wait, there's more! When Aoife and I arrived at Bandelier NM and I put the slides out, the full wall slide made some unpleasant noises. I think I put the slide out one or two more times after this, and the noise got worse and worse, so by the time I had arrived in Jefferson City I was leaving the full wall slide in. Living with it in got old really fast, and after a week or so with the WINS in Jefferson City, I left the group and headed up to the Winnebago Factory Service Center in Iowa to get the slide dealt with and to have them check out an issue I'd been having with the hydraulic leveling jacks.
It takes months to get a service appointment with Winnebago, so instead I showed up without an appointment and was a "walk in" service customer. This means they worked on my rig as time allowed, so it took several weeks to get things taken care of. By the time I caught up with the WINS again, in South Dakota, it was the end of May. I stayed with the WIN circuit as we explored the Black Hills of South Dakota and then on to Grand Teton National Park, in the middle of June.
In Grand Teton the cycling circuit met up with another circuit spending the summer touring the northwest. The combined circuit was big, far too many people for me to comfortably deal with, so it was time for me to head out on my own again. Since it was only the middle of June I decided I would spend the rest of the summer touring some of the National Parks in the region, so I spent the next 3 weeks in Yellowstone, the movesd up to Glacier National Park for 12 days, then crossed into Canada to visit Banff for a week before coming back to the states and visiting Craters Of The Moon. From here I visited some state parks in Idaho, then headed west to visit North Cascades National Park.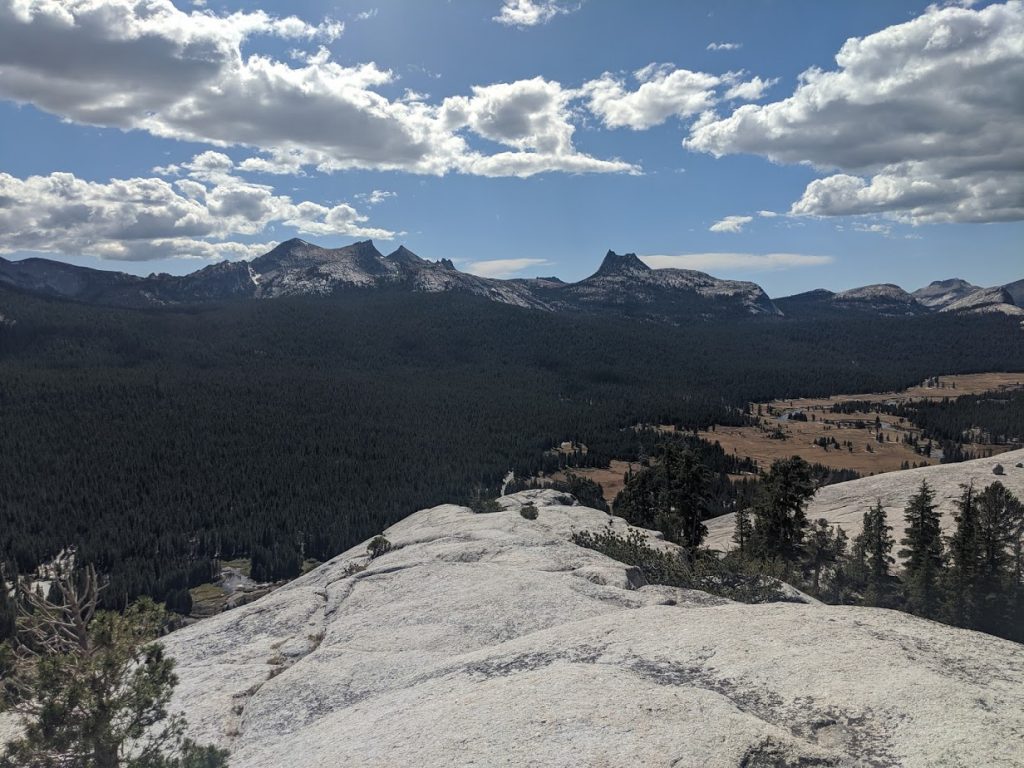 This brought me to Labor Day, and not having made reservations 6 months in advance, there was no way I was going to get into any park anywhere so I sat out the weekend in a casino parking lot just outside of Olympic National Park. After the holiday crush I moved to another boondocking spot while I checked out Olympic NP, then made my way toward Crater Lake and another free spot for a week.
In mid-September Aoife had another vacation week. Whenever she comes for a visit the conversation always turns on where she should fly into. This time I said "fly into San Francisco and we'll go visit Yosemite!" Now the Bay Area is an expensive place, and RV park prices hover around $100 per night. Not being a fan of RV parks or of paying that much money, I managed to find a county park in San Mateo, Coyote Point Recreation Area, that had 4 RV sites along the edge of a parking lot on San Francisco Bay, and only a 15 minute drive from the airport!
We made a day trip from here down to Monterey, and explored a couple of beaches along the coast on the drive home, then the next day we headed east and up to a Thousand Trails park just outside the west gate of Yosemite. Yosemite is amazing and we thoroughly enjoyed ourselves until it was time to get Aoife back to San Jose to catch her flight home.
This left me with just over a week before I had to be in Death Valley for the start of my time here as a volunteer camphost, so I headed to Lone Pine to hang out and explore that area.
So that was a long recounting of "I went here and then I went there." What's my point? What is to be concluded from all this?
One one hand, I'm glad I did what I did this summer. These northern parks aren't places I would go with my RV in the winter, so the only reasonable time to visit is in the summer. And I had a wonderful time and have memories of some amazing hikes.
So am I going to do something similar next summer? Nope. I'm going to find a seasonal job and settle in to one place and earn some money and avoid the summer crush of RV travelers. There are far too many RVs on the road in the summer. Everything is crowded and it's hard to find places to stay. I experienced some epic traffic jams in Yellowstone, on the Going to the Sun Road in Glacier, and I shudder at the memory of trying to get to Lake Louise in Banff (I went back the next day, before dawn). I enjoyed some amazing hikes in the parks, but in order to do so I was getting up at 3 or 4 AM to get to the trail-head at daybreak to beat the crowds.
It's okay to go on vacation in the summer, where you've planned everything out months ahead of time and made reservations, but that's — maybe surprisingly to those who know me — not the way I travel. The bottom line is that winging it in the summer is rather a hassle.