Independence Day.
The Fabulous Fourth.
4th of July.
Whatever you call it, it's coming next week. It's a summer holiday, and it's going to seem like the whole world decided to go camping.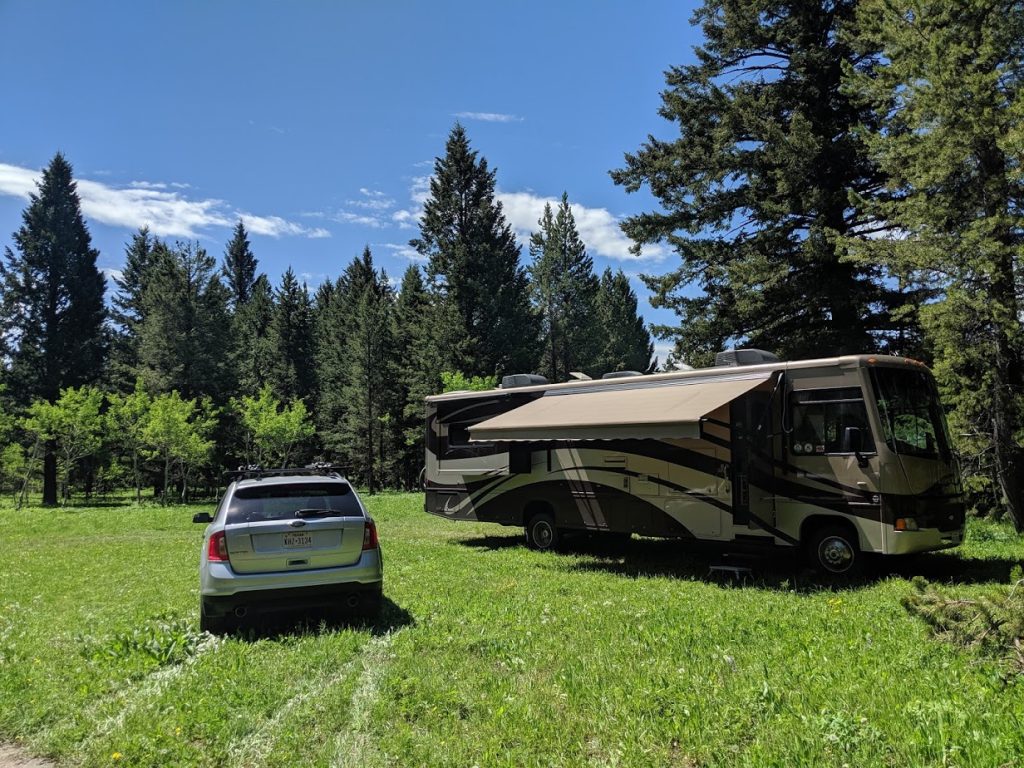 I just finished 8 days boondocking in Island Park, Idaho, about 15 minutes from the West Entrance to Yellowstone National Park. This morning I got up at 4 AM and was outside hooking up the car as dawn broke so I could go dump and fill and make the drive up to Mammoth Campground just inside the North Entrance and get here early enough to get a site.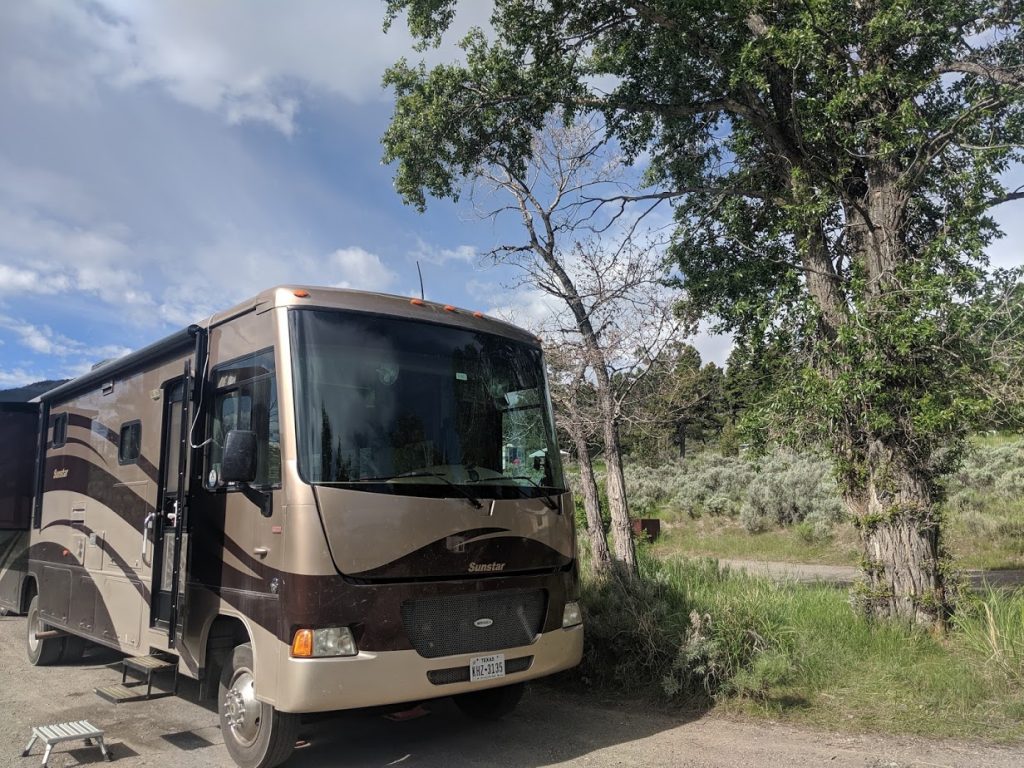 Mammoth is a first come/first serve campground so there are no reservations. When I got here I paid for two nights, as I still haven't figured out how long I want to stay here.
Whenever I leave Yellowstone my plan is to head north toward Glacier National Park. With the holiday next week, I figure my options are:
Leave here on Thursday and find some place before the weekend.
Stay here through the weekend and leave on Monday and hopefully I'll be able to find some place to stay through next week.
Stay here for the next couple of weeks and get through the 4th and the weekend following.
I've still not decided what I'm going to do, but I'm leaning towards the last option. The weather is finally warming up and there is certainly plenty to see and do in Yellowstone. But just in case I change my mind and decide to go with the second option, I think I'll extend my stay here just until Monday for now.
Well, at least I remembered that there is a holiday coming up. Sometimes they catch me totally unawares. I know there are people that plan a year in advance and make their reservations, but I didn't even know I was going to come to Yellowstone until I was at Grand Teton National Park with the WINs the week before last, and I didn't figure out that I wanted to go to Glacier next until a few days ago.